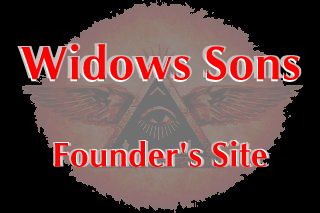 KEEP YOUR AUTONOMY OR BE RULED
BY SOMEONE OUTSIDE YOUR STATE.
WHAT IS AUTONOMY?

THE WIDOWS SONS WERE FOUNDED ON FEBRUARY 18TH, 1998 AT THE MIRAGE RESTAURANT, 10255 W IRVING PARK ROAD, SHILLER PARK, ILLINOIS 60176

AID AND ASSIST WIDOWS
The first and foremost purpose of the Widows Sons founding was and is to aid and assist widows of worthy master masons. Each state Grand Chapter is responsible for creating and operating a widows fund within their Chapter to finance the aid they give to the widows of their state.
The Grand Chapter Trustees are responsible for overseeing the aid and assistance of widows by communicating with affiliate chapters when a widow that needs aid is found. The affiliate chapters make the Grand Chapter aware of the widow and communication begins and help is distributed back to the affiliate chapters from the widows fund.
The committees of Widows Sons Chapters who work with widows is made up of Widows Sons only. Wives, mothers, sisters, daughters, girlfriends and non-Widows Sons shall not be a part of any widows funding or investigating committee. Nor shall they have conversation or questions as to the purpose any widow makes contact with the Widows Sons, nor conduct any Widows Sons widow business for the chapter. This is reserved for brethren of the chapter the widow approaches.
A chapter is required by the founding bylaws to hold events to provide for their widows fund.
The widows fund and its fundraisers are the priorities of the Widows Sons. It is the first object of support for a Widows Sons chapter. Only after a widows fund is in working order should there be any secondary charities.
Copyright © 2003-2007 Widows Sons Masonic Riders Association, All rights reserved