CAMPGROUND NEWS
204 Elm Street
Galena, Missouri 65656.


CONTACT RICK CASADA AT RICK.CASADA@GMAIL.COM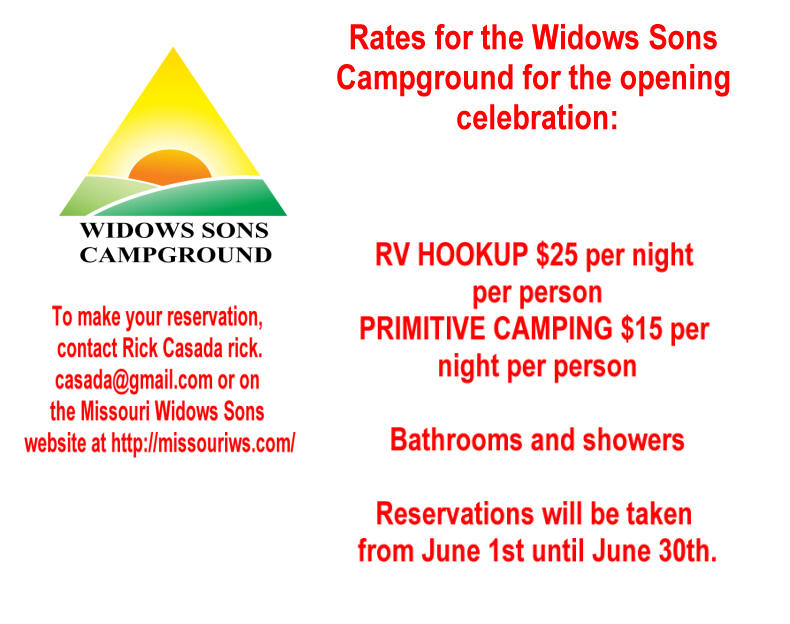 START A WIDOWS SONS CAMPGROUND©
FUTURE

WIDOWS SONS CAMPGROUNDS©

Widows Sons Campgrounds in other locations in the U.S. are wanted. If you have a piece of
land you want to make into a campground, and would like to join in an agreement with us, contact us. As information on new
campgrounds becomes available, it will be posted here. Please bookmark this page.

Our goal is to have Widows Sons Campgrounds available for Widows Sons who are travelling,
Masons who camp, to hold Widows Sons and Masonic events and gatherings. Our camps
will give priority for Widows Sons events and gatherings. Public camping will also be available.